Find Out Why The Buckhorn is at the top of the 'Great Golf Outings' list!
We know you have a lot of choices when to comes to picking the perfect course for your outing or corporate event…however: We assure you, there is no club that will provide you with a better championship golf experience and a friendly "can do" attitude of service to back it up. Allow me just a few moments of your time and I'll explain why The Buckhorn attracts outings, charity and corporate events from all over Texas, who then return year after year!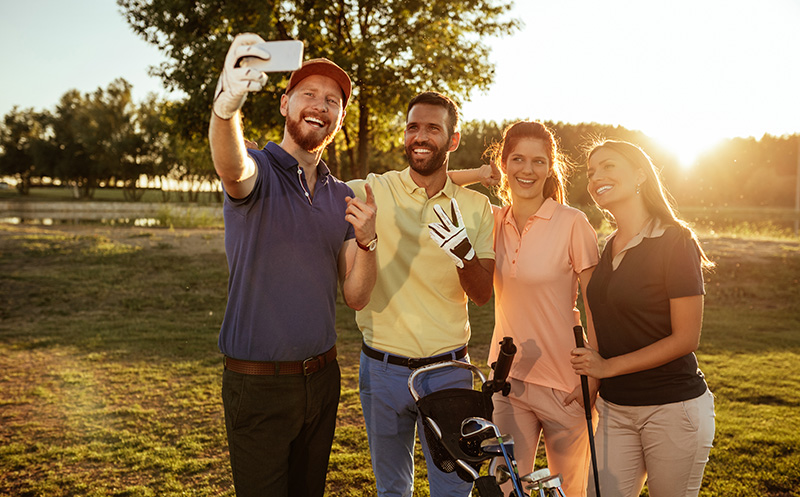 10 Great Reasons to Hold Your Next Golf Outing, Charity or Corporate Event at The Buckhorn:
We LOVE Outings, Charity and Corporate Events: Unlike many clubs, we don't view outside events as second-class citizens, in fact they are a valuable and important part of our business. Friendly and flexible are the keywords when it comes to organizing your day with us. We try and put a minimum of restrictions in place, so that you can play when you want, eat when you want and get the overall great golf experience that you are looking for. We welcome groups on the weekend as well as during the week so you can choose a day and a time to suit you.

Great Championship Hill Country Golf, Rated One of The Best In Texas: The Buckhorn's championship layout utilizes a natural 100-foot elevation change, pristine creeks and valleys that not only make for great vistas of the surrounding Hill Country, but for great drama for golf! The Buckhorn's generous fairways and large, smooth greens make for a friendly bogey or par, but if you want to make birdie or better, you will have to hit it in the optimum part of the fairway and then get it on the right section of the green. Friendly and fun, yet not easy, The Buckhorn is as challenging as you want to make it. Outstanding strategy and an excellent variety of golf holes make The Buckhorn Golf course one of the most fun and memorable golf courses you'll ever play. Many of our customers tell us it's their all-time favorite golf course!

Ideal Location For Easy Access: Nestled in the heart of the Texas Hill Country, The Buckhorn Golf Course is one of Foresight Golf's most loved golf courses. Half way between Boerne and Kerrville, and just off of Interstate 10, The Buckhorn is also convenient to golfers coming from San Antonio and Fredericksburg. Well known as a really fun golf course that is always in exceptional condition, The Buckhorn exceeds every golfer's expectations.

Excellent Range to Warm up Before Your Event: If working on your game is your idea of fun we have more than got you covered with an excellent range and practice facility. With over an acre of practice tee and always fresh practice balls, The Buckhorn's practice facility is a great year-round green grass home for honing your game.

New Banquet Facility in Which To Relax and Entertain Your Guests Before and After Your Round: Our new banquet facility offers you the perfect start or finish to your day with lots of great catering options and cool drinks to over which to relive the highlights of your round.

Excellent Food: We will gladly arrange outside catering for your tournament.

Large Fully Stocked Pro Shop: Our extensive selection of golf attire, outerwear, shoes and the latest accessories provide great options to even the most discerning dresser. Plus you have a great choice of prizes available at special discounts.

Our Professional Event Management Staff Takes Care of All the Details: Our staff members are experienced in the art of hospitality and are here to help you with every aspect of your event. We offer complete event packages that leave nothing to chance; or you can create your own personalized one. We have plans and packages to fit most budgets:

· Hole in One/Par 3 Contest

· Format selection

· Entry form development

· Player pairings and hole assignments

· Customized cart signs

· Easy registration

· On course contests

· Customized rules sheets

· Pre-tournament announcements, event scoring and awards presentation

· Assistance available to organize putting contests, door prizes, hole-in-one events, gift certificates, hole sponsor signs and prizes.

Nearby Accommodations: Nearby Accommodation is available for your guests in a number of area hotels offering additional convenience for your guests. Click Here for a list of the Preferred Hotels we recommend.

Happy Customers: It gives us great pleasure that the groups coming to The Buckhorn return year after year. We must be doing something right, because almost all our events rebook at once…
We hope that sums it up. The quality of our golf facilities, excellent food, spacious banquet facility, friendly atmosphere, accessible location and value for money makes us the perfect choice for golf outing, charity or corporate events. All you need to do now is to request a date. Call (830) 995-5351 of fill out the form on the right and we'll do the rest, making your memorable for all the right reasons.